Fort Worth, Texas horror metal band, SEXY DEAD CHICK, has announced that their debut full length album is titled "Metempsychosis". The release will be made available in digital format only and it drops on Halloween this year October 31st, 2016 via The Metal Den Records. The track listing will be announced shortly. The album cover artwork is by SDC vocalist/bassist Randy "Rocket" Cody.




Cody adds: "Metempsychosis is a philosophical term in the Greek language referring to transmigration of the soul, especially its reincarnation after death. Very simply, it's the passing of the human soul after one's demise into another body. This album will be produced, mixed and mastered all by myself, and I will not spend one dollar on the cost of the production to prove to kids that making heavy metal music today is both tons of fun and easy to do!"

SDC released their debut EP "Half Pig Assassins" last year as a non-profit project in dedication to Dimebag Darrell and Chris Kyle. Check it out on bandcamp HERE.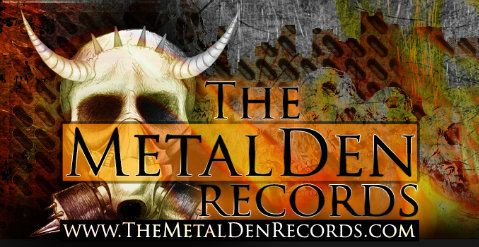 https://www.reverbnation.com/sexydeadchick